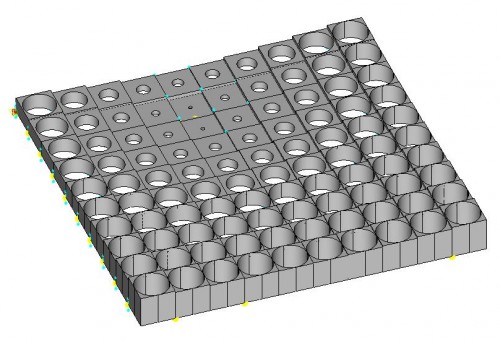 This is a system of perforations that David Fano created in 3ds max. I wanted to make the same thing using GC.
The system is a wall of perforated boxes that respond to the position of a control point. The radius of the perforation and the depth of the box are parameters dependent on the distance to the control point. The closer the control point, the smaller the perforation, the lighter the box.
The control point could be anything in a real scenario: important viewpoint, sun, entrance, etc.
DOWNLOAD EXAMPLE: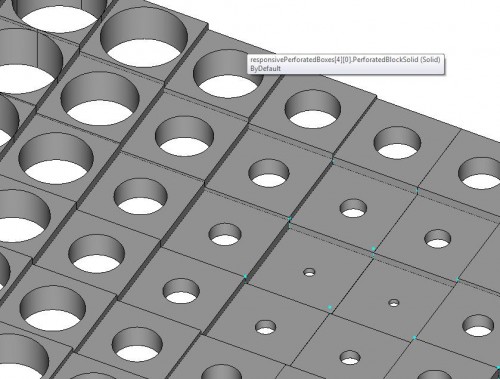 Construction:
– Create a Responsive Perforated Box component. Inputs are position point, control point. There are 2 optional parameters: size & range
– point is replicated to form a wall. The perforated boxes are created using the replicated point as an input.