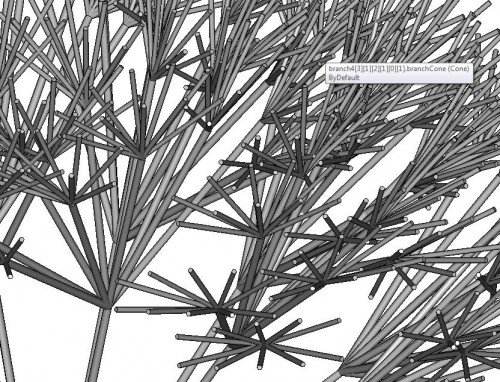 This is an experiment that we made with Generative Components.
It is a parametric tree. There are several parameters which could be controlled: angle, legth.
First, We created a parametric branch component, with an angle & length parameter.  The angle of the branch is relative to the angle of it's parent branch.
The tree is composed of several branches which are replicated. Here are few screenshots of the tree using different values for the parameters.
GET THE .GCT FILE HERE! (for version v8i)