This is a concept of a facade created in Generative Components. It responds to a collection of control points. The facade acts as a shutter composed of multiple strips. Each strip could twist independently of the others.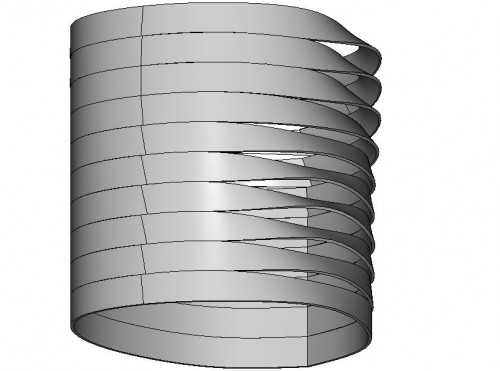 The change of the facade is a function of the distance to the control points. The facade is getting "open" when there is a control point near by.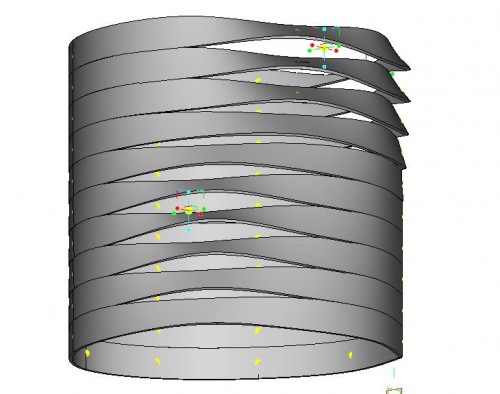 In a real scenario the control points could be windows, while the facade could act as a thin layer in front of the skeleton of the building.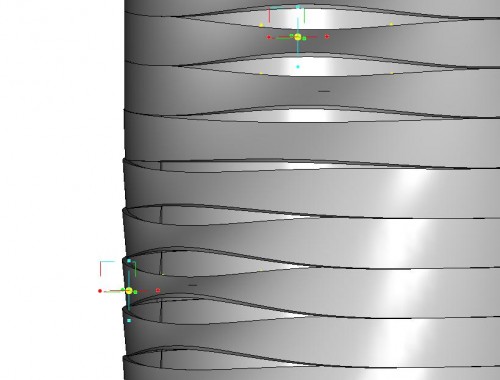 Each strip reacts individually, while creating an effect of movement in the whole facade.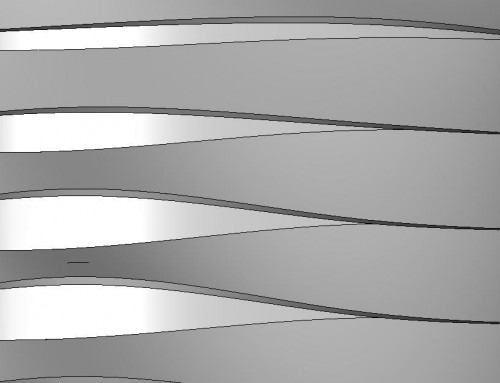 Feel free to comment 🙂
Note: The zip file contains three .gct files. You should load the MCRotatingSegment & MCSplineRotatingBand assemblies, first! The MCSplineRotatingShutter contains the final result.