In order to install Rabbit into Grasshopper:
Download the latest version of RABBIT HERE.
Open Grasshopper. You'll need a Grasshopper version, newer than 0.8.0065
In Grasshopper, Go to 'File' > 'Special Folders' > 'Components Folder'. The components folder should pop-up.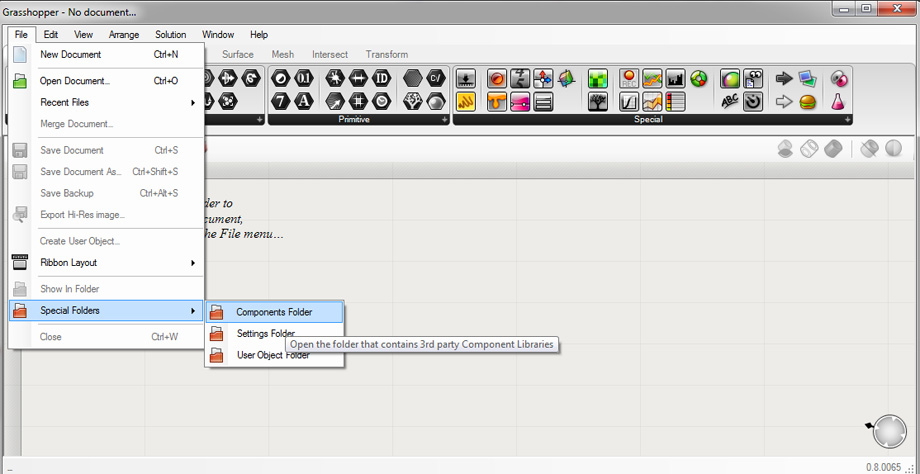 Place the 'Rabbit.gha' file that you downloaded into that folder
Restart Rhino.  Start Grasshopper.
You should see the Rabbit toolbar in the tabs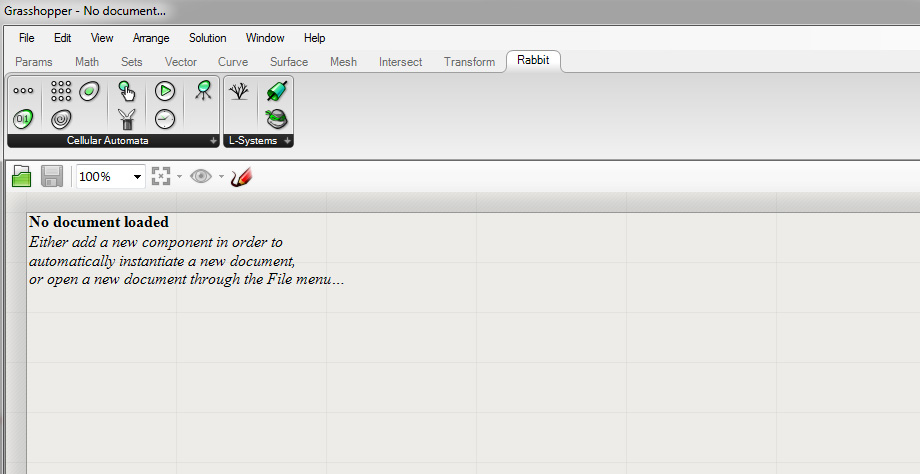 Start using Rabbit
Use the navigation bellow, to continue with the course.