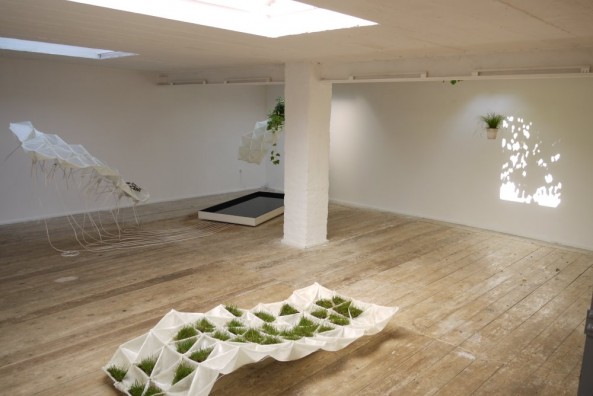 Feedscape is a solo-exhibition by the young bulgarian architect Anton Savov that took place in platform SARAI, Frankfurt am Main from 2 July till 10 August 2010. The project's name is derived from the words feed/encourage growth of, supply with material, cause to move gradually/ and scape/a scene, something to look at, an archaic word for escape/.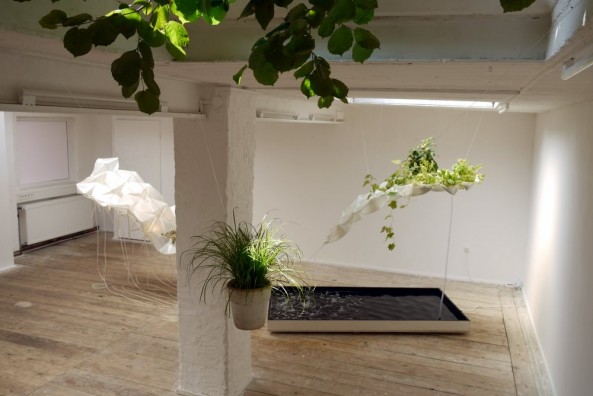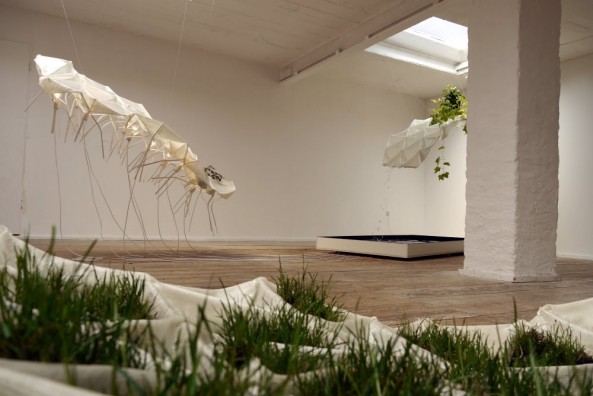 "When augmented with the ability to feed, the architectural surface becomes a Feedscape. It interconnects the different layers of our spatial experience in a loop where the output of one process becomes the input to another.
All real or virtual surfaces in our world hold the potential to form feedscapes. The ecology of feedscapes facilitates awareness and fosters a new understanding of hierarchy allowing for personal solutions and experiences to be shared, modified and reused."
The Exhibition
The spatial installation is composed of "four and a half" autonomous elements that represent the nodes of an artificial eco-system. Feedscape suggests that "architecture is a space full of potential, saturated with the power to see transformations take place between material and immaterial, between solidified and fluid, between space itself and the forms that define it".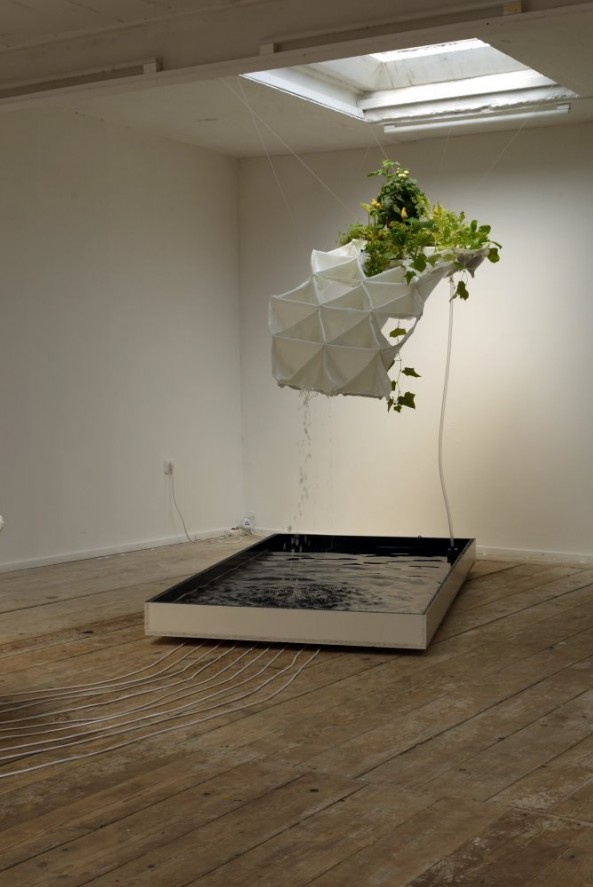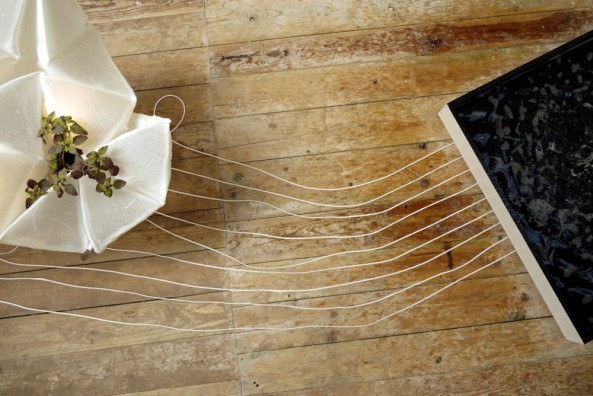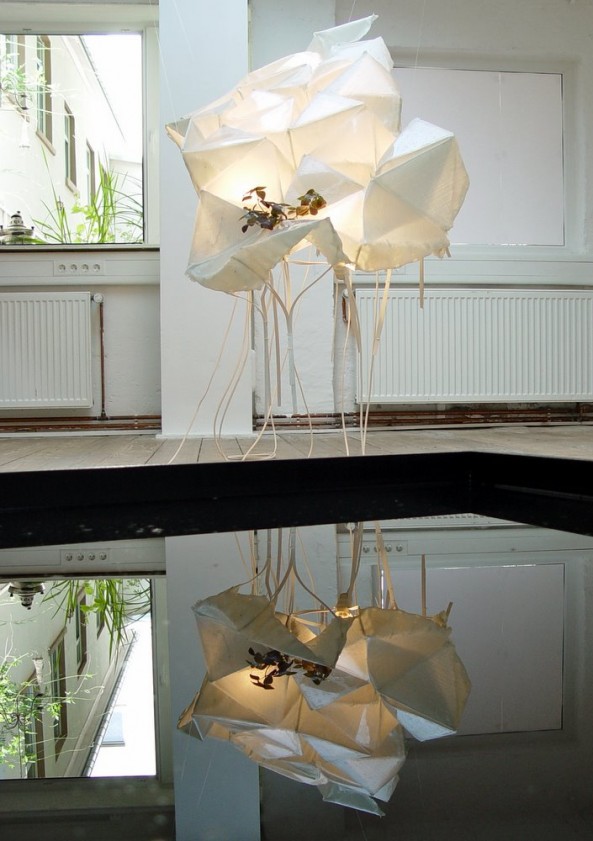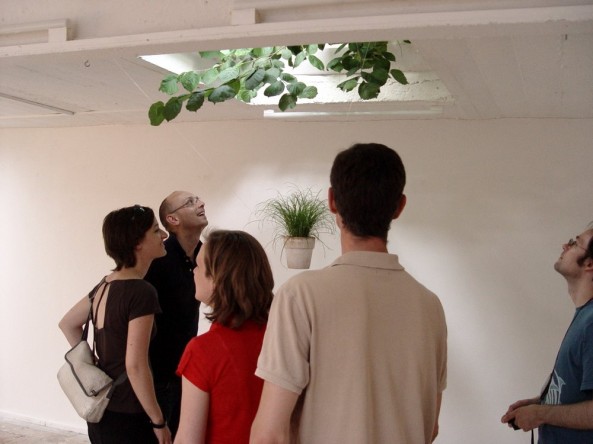 In addition to the four material elements, there is a virtual 'half' element. An information feed is constructed by a google/twitter script and its results are projected in the gallery space. Feedscape is part of a network….of many networks. Linked to the space's intensive qualities(temperature, humidity, light), responding to the visitors, reading web data, publishing on the internet.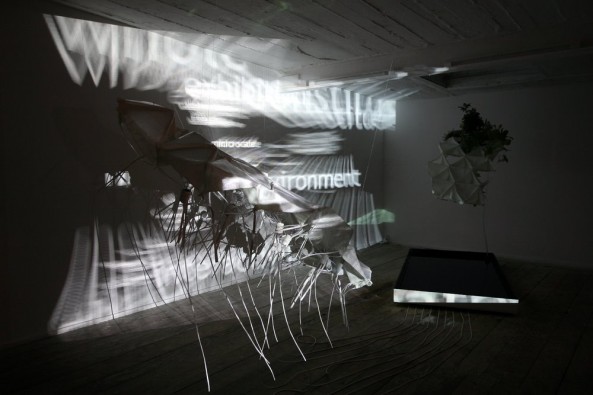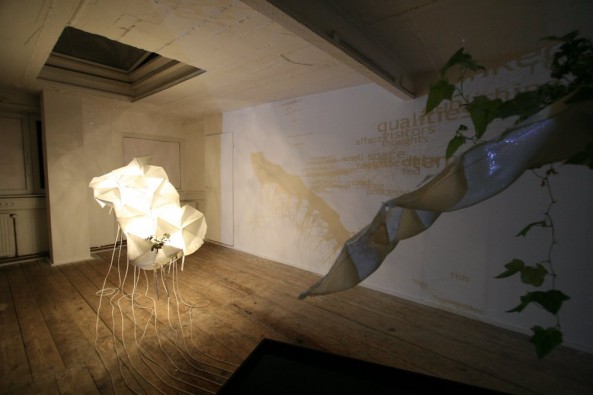 Everything is registered in its layer of life and is fed to another layer. The water registers your charge, the plants register your mood, the online engine registers your thoughts, the other visitors register your smell & sound. Everything affects everything.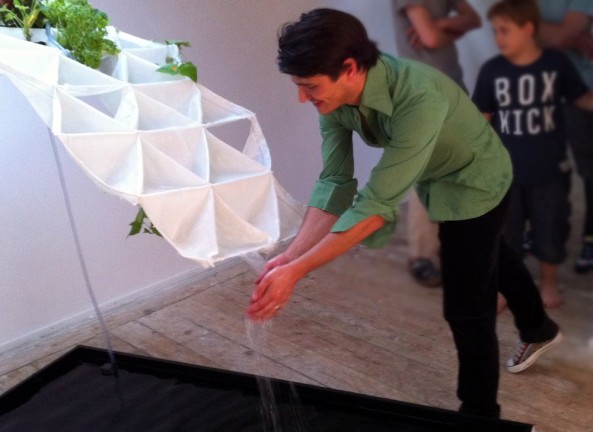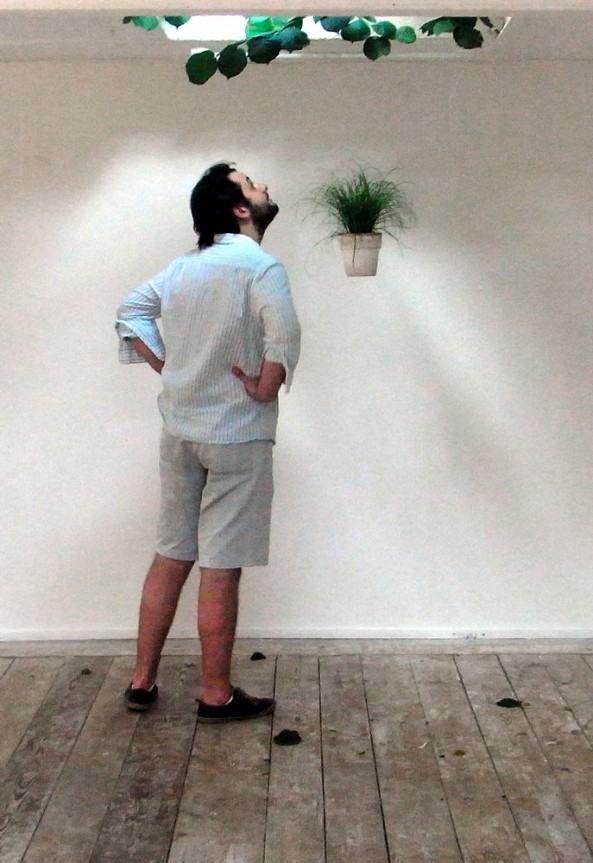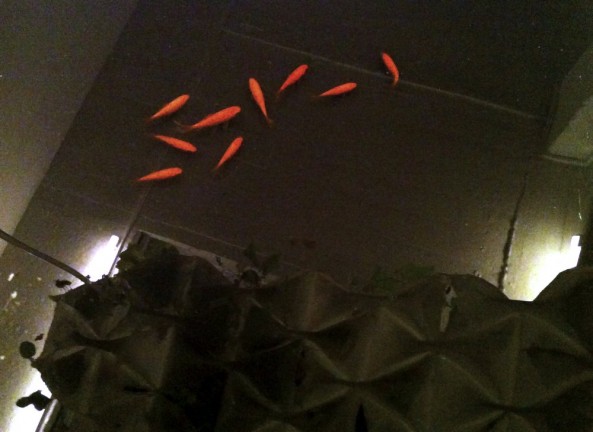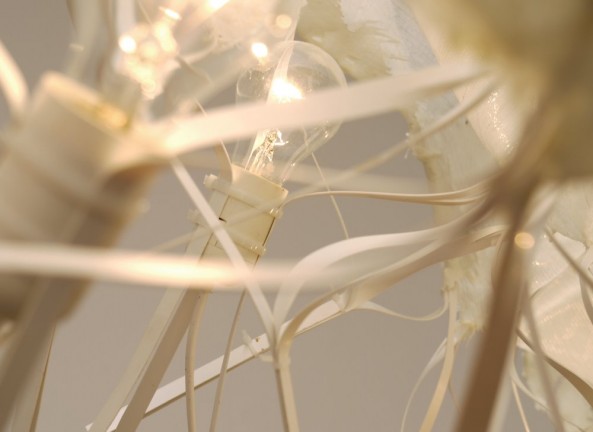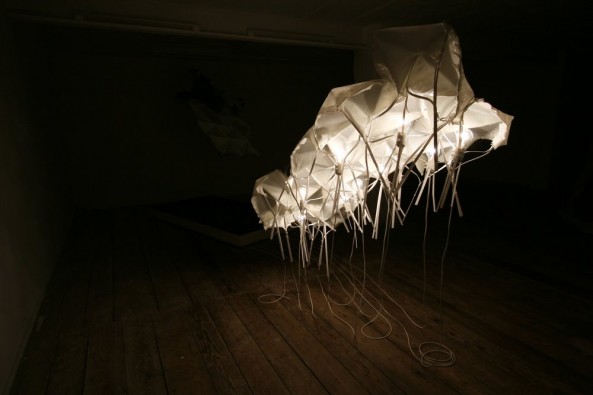 The Book
An exhibition catalogue is published on the occasion of the exhibition Feedscape: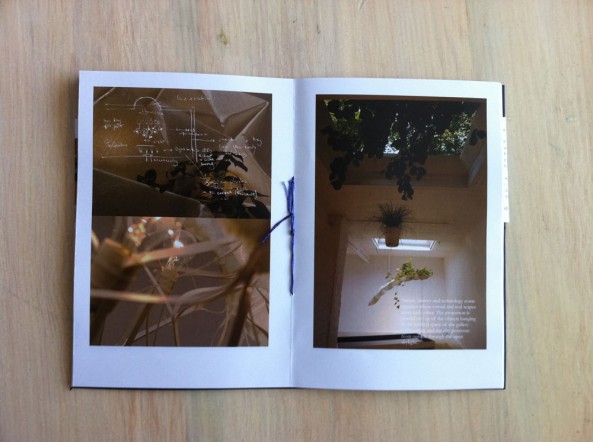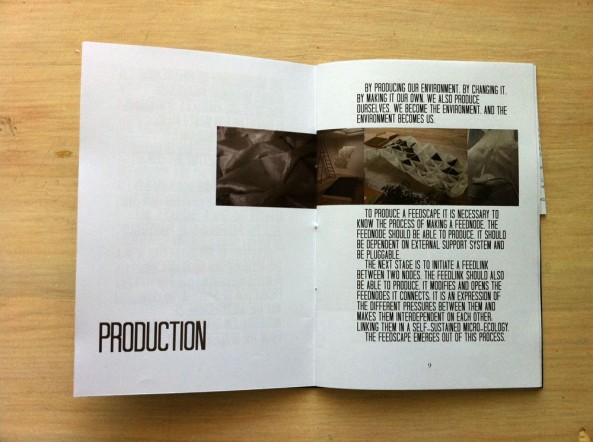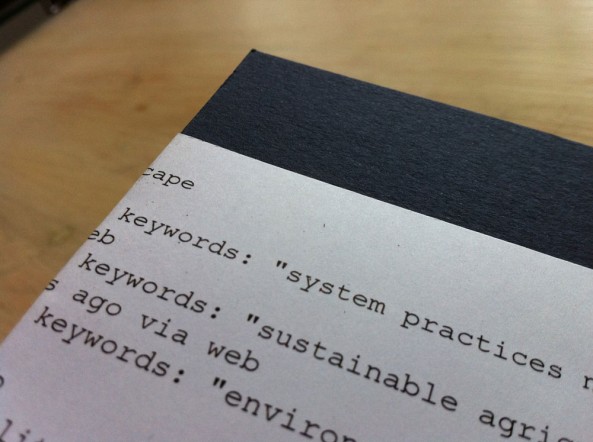 About the Author
Anton Savov is an architect currently living in Frankfurt am Main. He teaches in the Post-Graduate Masters programme at the Staedelschule Architecture Class, Frankfurt. In parallel Anton Savov is working at Bollinger+Grohmann Ingenieure as an architect on the treshold of architecture and engineering design.
His main interest lies in the exploration of architectural space through research in ecological and environmental systems as well as the impact of social networks on the content of architectural programme. He is currently working on his doctoral thesis on computational strategies for architectural design. Recently he collaborated on the project "Keep Something For a Rainy Day" with artist Att Poomtangon at the Venice Art Biennale 2009.
Credits
Photos courtesy of Vladimir Alexeev, Dimitar Kokalanov, Anatoli Skatchkov, Anton Savov, morphocode.
All quotes from: Feedscape Exhibition Catalogue