Why is RABBIT accessible via facebook?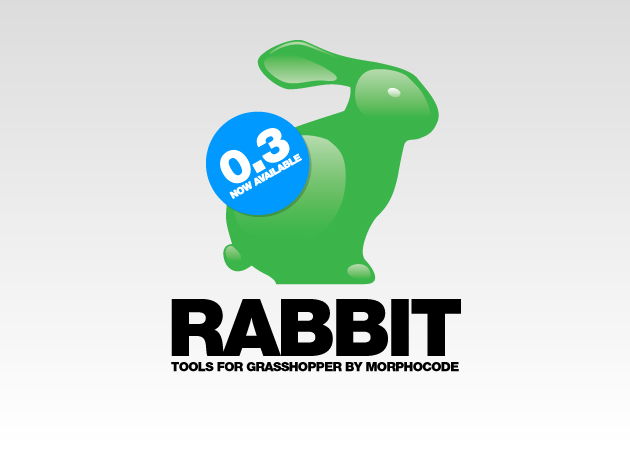 Since we released RABBIT yesterday, there are more than 250 downloads! Thanks everybody for your interest – this is what keeps us motivated to create tools that rock!
We also received 4-5 requests to release RABBIT without a need to log in on Facebook. Although we understand these requests, please consider the following:
RABBIT 0.3 is a major upgrade.
The new version provides numerous new features and improvements:
Compatibility with Grasshopper 0.8.XXXX [NEW]
New Icon Set [NEW]
1D/2D Elementary Cellular Automata Support [NEW]
2D/3D Excitable Media Cellular Automata Support [NEW]
2D/3D Life-Like Cellular Automata: Conway's Game of Life, Generations, 2×2, etc.
2D/3D L-Systems: Branching structure, Space-filling curves, etc.
L-Systems Tubes/Thickness Support [NEW]
L-Systems Angle/Thickness Scale Support [NEW]
It took us months of hard work to release this new version.
We are sacrificing a lot of our free time to develop the plug-in. Code, Graphics, Site, Tutorials - every single thing consumes a lot of time.
It is free!
RABBIT is free for non-commercial work. We are not charging our users and we are not affiliates with McNeel in any way.
Our reward? We love our community!
We love our community. We enjoy your comments and likes. Your interest is the single driving force behind the RABBIT development.
We do not share personal information, neither we are interested in your personal information! The only thing, we are interested in is to expand our community and to stay in touch with it. The easiest way to do that is via social media.
Everyone can take the decision whether the efforts behind RABBIT deserve a single click of a 'Like' button or not.
Thank you!
In conclusion, we would like to thank you for your support and ask for your understanding. We have put a lot of hard work in RABBIT. Have fun and enjoy it!
Sincerely,
MORPHOCODE